SEO
SEO, or Search Engine Optimization, is a pivotal digital marketing strategy aimed at improving the visibility of a website along with the organic search rankings. By optimizing various on-page and off-page elements, providing valuable content, and conducting keyword research, SEO assists so many businesses so that they can easily achieve their targeted audience from different search engines like one of the best search engines is as Google. With effective practices of social media marketing agencies in Kolkata, businesses can enhance their online presence, and it can also reach their desired audience, and get to increase the chances of converting visitors into customers. SEO is an ongoing process, so for that, it always requires the continuous working of operations, like optimization, monitoring, and adaptation so that it provides a way to stay ahead of competitors and maintain favorable search engine rankings. undoubtedly, SEO is the best essential tool for various businesses that look to boost their online visibility and drive organic traffic, and with all this, they can achieve long-term success in the digital landscape.
Social media marketing
Social media services generally refer to the services in which professional assistance is generally provided by individuals or agencies so that they can help businesses to establish and also maintain a strong presence on various social media platforms. These services consist of a range of activities, that include strategy development, the creation of content, to manage the community, advertising, and analytics. Social media marketing agency in Kolkata works with social media professionals, are the persons who utilize their expertise to create engaging and relevant content that inspire the target audience, manages interactions and engagements, and supports social media advertising tools to reach a wider audience. By utilizing the different services of digital marketing services in Kolkata, social media businesses can effectively build brand awareness, achieve loyalty, drive website traffic, and achieve their marketing goals in a very dynamic and influential world of social media.
PPC Service
PPC campaigns are commonly used by a variety of businesses to drive traffic to their websites, increase the visibility of a brand, and generate leads or sales. The cost per click (CPC) varies depending on a variety of factors like ad quality, keyword competitiveness, and bidding strategies. Advertisers can easily set a maximum budget so that they can control their spending, With this, they can also refine their targeting methods, which are all based on demographics, location, and other criteria. Popular platforms for advertising PPC include Google Ads (formerly known as Google Ad Words) and Bing Ads, these are the best platforms that offer extensive reach all across the search engine networks. These are the platforms that can provide advertisers with a variety of tools to manage, create, and optimize their campaigns, including the creation of ads, keyword research, performance tracking, and analytics. At last, advertising also offers businesses a targeted and measurable way to reach their desired level of audience, with social media marketing agency in Kolkata helping in increasing online visibility, and driving relevant traffic to their websites or landing pages.
Have a Project on mind?
We can help you bring your ideas to life. Let's talk about what we can build and raise together.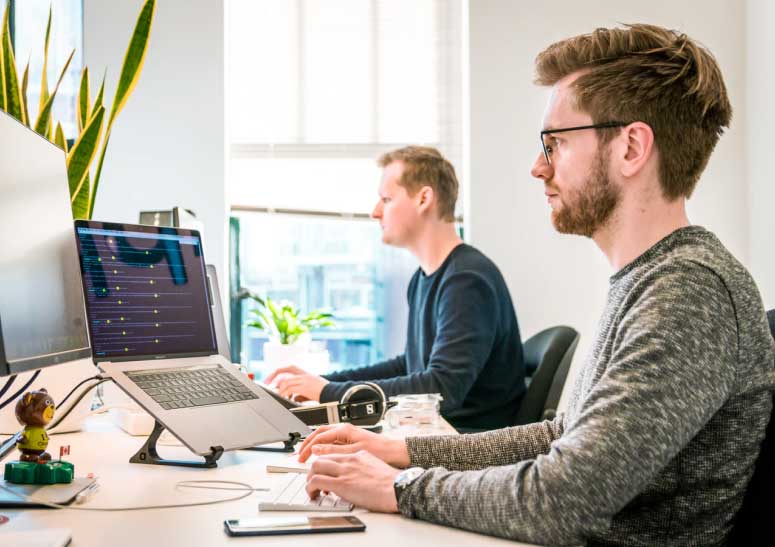 Let us together build a flourishing business
When connected with us, you aren't growing your business alone. We have your back and put in our best to contribute to the growth of your entire team and organization. So, if you are looking for the right agency that'll help you build a good online presence and bring in more conversions and revenue, we are right here!